Prof. Ling Wang, Tsinghua University, China (国家杰青_清华大学自动化系王凌教授)
Bio:
Ling Wang received the B.Sc. and Ph.D. degrees from Tsinghua University, Beijing, China, in 1995 and 1999, respectively, and now is a tenured Full Professor in Tsinghua Univ. His research interests mainly include intelligent optimization, scheduling and applications. He has authored 5 academic books and more than 160 SCI-indexed papers. His publications have attracted over 16K Google Scholar Citations. He is the Editor-in-Chief of International J of Automation and Control, the Associate Editor of IEEE Trans on Evolutionary Computation, Swarm and Evolutionary Computation, and the Editorial Board Member of Memetic Computing, J of Optimization, Control Theory & Applications, Control and Decision, Control Engineering, System Engineering and Electronics. Prof. Wang received National Natural Science Award of China (2
nd
Prize 2014), Natural Science Award of the Ministry of Education (MOE) of China (1
st
Prize 2003 and 2
nd
Prize 2007), Science and Technology Awards of both Beijing City (2008) and Yunnan Province (2017), and Science and Technology Award of China Simulation Federation (1
st
Prize 2019). He also received the Best Paper Awards of Acta Automatica Sinica (2014), Control Theory & Applications (2016), and Control and Decision (2017). He was the recipient of National Natural Science Fund for Distinguished Young Scholars of China (2015), New Century Excellent Talent in University by the MOE of China (2009), Young Scientist Award of CAA (2016), and IEEE ICIC Outstanding Leadership Award (2018).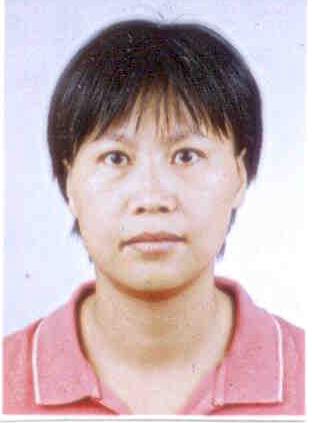 Prof. Yanqiong Fei, Shanghai Jiaotong University, China (上海交大机器人研究所费燕琼教授)
Bio: Fei Yanqiong received the Ph.D. degree in Mechatronics from Shanghai Jiaotong University, PR China, in 2002. She is an associate professor in Research Institute of Robotics in Shanghai Jiaotong University. She has been a Visiting Scholar, Department of Mechanical Engineering, Massachusetts Institute of Technology (MIT), U.S.A from 2010 to 2011. She has chaired 3 National Natural Science Foundation projects, 1 Shanghai Natural Science Foundation project, and 1 State Key Laboratory of Robotics project, 1 Shanghai-Minhang projects and 1National High-Tech Research and Development Program in the past 10 years. She received the Shanghai scientific and technological progress second prize in 2009. She was the Recipient of American Schoolfellow Scholarship in 2000. And she received 863 high technology project advanced group award in 2001. Her research interests include robotics, self-reconfigurable robots, assembly system, climbing robots and so on.


..